A complete Baseball Program Training System to...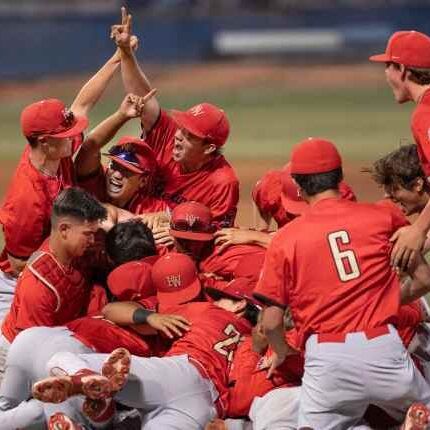 Are you prepared to showcase your skills to scouts?

Are you ready to hit the numbers coaches are looking for?

Are you prepared to do what's necessary to get there?
If you are - keep Reading...We've created somthing just for you
IT'S NO SECRET GETTING RECRUITEDTAKES MORE THAN JUST HARD WORK
NOWADAYS - YOU HAVE TO CHECK OFF THE RIGHT BOXES… WHETHER YOU LIKE IT OR NOT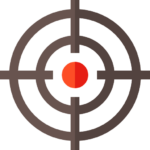 So what exactly are coaches looking for?
Pitchers
Division 1
Pitch velocity: 84 MPH consistently; up to 95+ MPH
Command of at least 3 pitches
Middle Infielder
Division 1
60-yard dash: 6.5–6.8. (verified by a third party)
Infield velocity: 85 MPH – 95 MPH
Outfielder
Division 1
Infield velocity: 87–95+ MPH from the outfield
How we put you on a Scouts Radar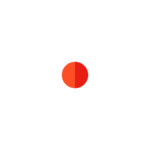 A complete training system For all your baseball Training Needs
8 weeks of strength & power focused workouts AND
8 weeks of power & speed focused workouts...
We guarantee you will:
1. Increase your squat max by 50 lbs or more
2. Improve your broad jump by 6-12 inches
3. Improve your 60 time by 0.3-0.5 seconds
4. Improve your exit velocity by 3-5 mph
(see below for what happens if you don't)
If you're a high school baseball player who's:
Dreaming of playing college baseball
Struggling to impress coaches & scouts
Willing to put in work daily 
Ready to get the attention you deserve
And you want to avoid paying thousands for workouts, mobility sessions, speed coaching, and nutrition advice:
THIS IS DESIGNED FOR YOU.
We provide you with strength & speed training, recovery protocols, weekly mobility sessions, nutritional guidance, and direct access to us…
FOR A FRACTION OF THE COST
What's included when You Join today
Level 1 (8-week) Strength & Speed Program

Level 2 (8-week) Strength, Speed, & Power Program

Private Athlete Facebook Group

Where you can get support, questioned answered, technique feedback, and stay motivated and consistent with your training

Access To Coaches "Office Hours"

Coaches will have a dedicated 1-hour long time slot each week to answer questions, help you strategize your training, make adjustments, and provide nutritional support & recommendations

Mobile App Access

Get direct access to your workouts, 1000's of exercises video's and demonstration all from your phone.
You'll Also Receive These Special Bonuses to take your game to the next level
Explosive Swing & Bat Speed Drills you can do throughout the program to increase your power and drop more NUKES
A Nutrition Bundle so you never wonder what to eat to gain muscle and fuel you to better play on the field.
An Arm Care & Mobility Program to play longer & stay healthy and injury-free.
It's a 2x week arm care and mobility plan to strengthen and increase your flexibility
A Stealing & Speed Program to learn proper stealing techniques, how to read the pitcher to get good jumps, & how to slide correctly all while improving your game speed.
A 2x/week program increase throwing velocity and distance. (no more rainbows across the diamond)
Which Option Is Best For You?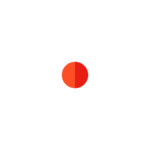 Level 1
the complete speed & Power Baseball Showcase Program
16 week programming with GUARANTEED results ($1250 value)

All bonuses (combined $230 value)

Access to private Facebook community (What's the price for keeping you accountable?)

Highlight sharing on social media for exposure to scouts (most coaches never do this)
TOTAL VALUE: $1480
Your Price: $440
Level 2
Individualized Speed & Power Baseball Showcase Program
EVERYTHING from level 1 AND...
8 Weeks of Coaching Calls with the Athlete Academy Coaches ($650 Value)

4 Coaching Calls with Professional Hitting Instructor Mik Marroquin ($400 Value)

Access to the Athlete Academy Coaches for Nutritional & Diet Advice ($500 Value)

A Customized Workout Program with Special Guaranteed Results to Fit Your Specific Needs ($2,000 Value)
TOTAL VALUE: $3,780
Your Price: $850
© Copyright 2022 Athlete Academy. All rights reserved. Reproduction or duplication of this website or contents is strictly prohibited. View Privacy Policy